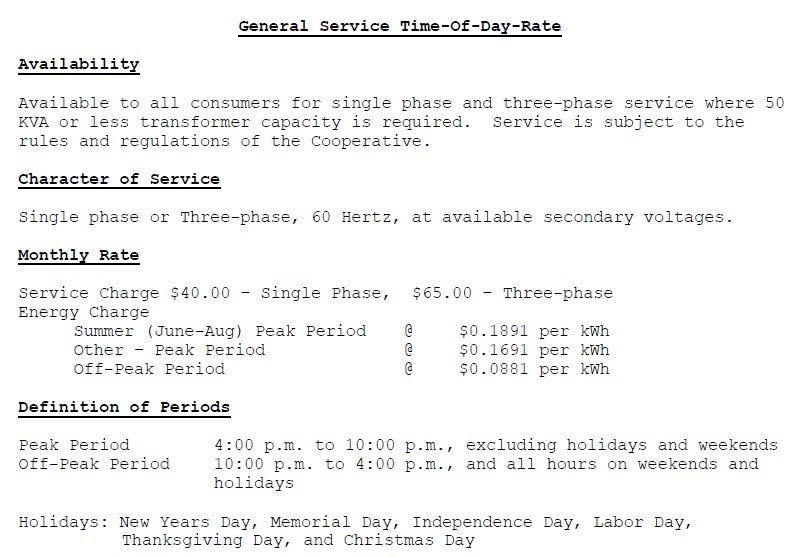 Current Energy Rate for General Single and Three phase service is:  $.1144 per kWh all hours.
If you wish to enroll in Time-of-Use billing, please fill out the form below and return it to the office, click the button to submit an online opt-in form, or send us an email stating you wish to enroll in the rate.  You will be enrolled on the first day of the next billing month and if you choose to opt back out of this rate, the change would be made at the last day of the month in which you cancel/opt out.  
* Rate available after May 15, 2022.
** Energy Power Cost Adjustments from Great River Energy will be passed directly on to members participating in the time-of-use rate.
***  Cannot be combined with any metered off-peak programs